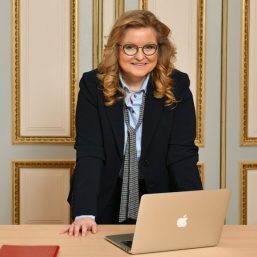 Founder – Managing Director
Over 20 years' success leading insurance, claims management and consultancy innovation for high-growth organizations
From a very young age I have been blessed with energy in abundance, a huge and constant eagerness to discover new things and very broad interests. The family I grew up in has always motivated us to study hard and grasp opportunities when they would cross our path. Our parents would never let us forget that if one worked hard enough and stayed focused, one could achieve anything one wanted.
Raised with the classic values of respect, honesty and courtesy in all situations, I was given the opportunity at some point to take up higher education. I have never ceased studying since.
Growing older and wiser, I discovered that working together with other people to achieve goals was very gratifying. Setting up projects, leading teams during times of change, motivating people to further self-develop themselves, encouraging them to explore new opportunities and challenges, push boundaries, etc. … as long as every project is dynamic and progressing, it is good enough for me!
Work
Professionally I am very proud to have worked for some distinguished employers, a few national as well as large international companies, where I learnt to "taste" the dynamics and challenges of an international work environment.
After gaining about 10 years of work experience, I decided to set up my first own company. With a huge amount of gratitude towards my former employers, I took all the experience and knowledge gathered and I moved forward. And I still am going forward, with the same energy, curiousness and motivation to explore new things and take on new challenges. I think it's become kind of a "second nature", that will never go away anymore. It feels extremely wonderful, and it feels like being "so much alive" each day over and over again… what more can one ask for?
Today, who am I in a nutshell?
Well, it's actually very simple: "what you see is what you get". I am pretty straight-forward, honest, polite, and at the same time continuously alert. Blessed with a good pair of eyes and ears and a significant dose of common sense. At the same time, I can be characterized as optimistic, realistic and enormously driven. I am always open to "new" things.
Long term-relationship management, cross-functional teambuilding and leadership are core values on which I put a very high value myself. The same applies to personal and professional integrity. Both are of very huge importance to me.
If you want to know more about me, please take a look at my LinkedIn profile or give me a call. Never hesitate to contact me!